Veteran Producer Neal Pogue Crafts Flawless Mixes with JBL by HARMAN 7 Series Studio Monitors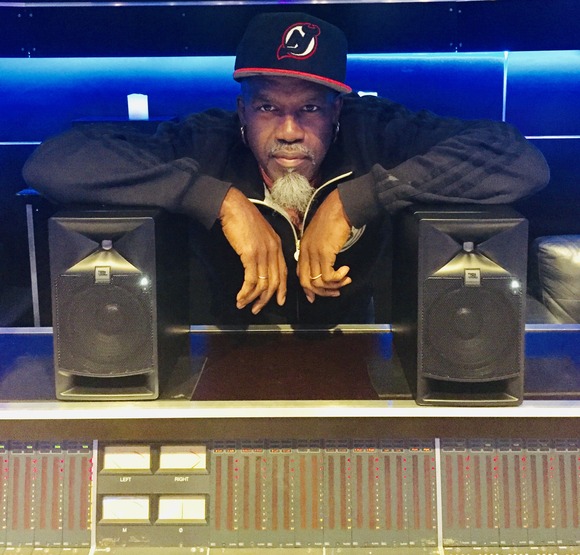 January 04, 2019

LOS ANGELES—Veteran record producer and mixer Neal Pogue recently outfitted his home studio with JBL 7 Series master reference monitors.
In order to rely on his musical instincts and consistently deliver professional mixes that highlight the unique qualities of his clients' music, Pogue has to be able to trust his studio monitors to translate his mixes with unmatched accuracy and tonal balance. After being introduced to JBL 7 Series master reference monitors by a trusted friend, Pogue was immediately impressed and equipped his home studio in Los Angeles with JBL 708P monitors, and also picked up a pair of 705P monitors for when he works in other studios.

"I was blown away when I first heard the JBL 7 Series monitors," remarked Pogue. "They had incredible clarity, and the low end was so powerful, I kept looking around the room for a sub, but there was no sub! The bass response isn't hyped like some other speakers, it's just extremely balanced. Bass can be the hardest thing to get right in a mix. JBL 7 Series is great because it has a natural low end, so my mixes end up with just the right amount to translate to other playback systems."

After cutting his teeth in Randy Jackson's Los Angeles studio, Pogue received his first big break in the early 90's when he was invited to Atlanta by legendary recording artist Bobby Brown to record the self-titled "Bobby" record. While in Atlanta, Pogue began working with upstart production company Organized Noize, engineering and mixing hit records for OutKast, TLC and Goodie Mob. After making significant contributions to the success of OutKast's "Speakerboxxx/The Love Below"—an album that won three GRAMMY awards, including "Album of the Year"—Pogue has spent the past 15 years juggling high-profile mix sessions for a laundry list of top artists.

A quick glance at Pogue's eclectic discography reveals his passion for working in a wide range of genres. From the R&B/pop sounds of Stevie Wonder, Macy Gray, Nelly Furtado and Earth, Wind & Fire to the indie and rock stylings of Franz Ferdinand, Metronomy, Awolnation and Gym Class Heroes, there's no genre that falls outside of Pogue's command. Pogue's prolific work hasn't slowed down at all in 2018—Swedish pop sensation Robyn's "Honey," Compton rapper Buddy's "Harland And Alondra" and Odd Future leader Tyler, The Creator's contributions to the official "Dr. Seuss' The Grinch" soundtrack are just a few of Pogue's recent mix credits in his constant stream of projects.

"Even though I do most of my mixing inside the box, I'd hate to be stuck in a box with only one genre—no pun intended," related Pogue. "I grew up listening to all sorts of music on the radio, from Fleetwood Mac and ABBA to Al Green and the Isley Brothers. So I have this encyclopedia of music inside my head, and when I'm working on a new project, I draw on these instincts to spontaneously craft the music the way I imagine it should sound. As a result, I don't really have a signature sound like some mixers. I'm always trying something different, because I want to be able to give every project that little extra bit of love."