JBL Professional Adds to Legendary PD Series Loudspeakers with PD6000 Series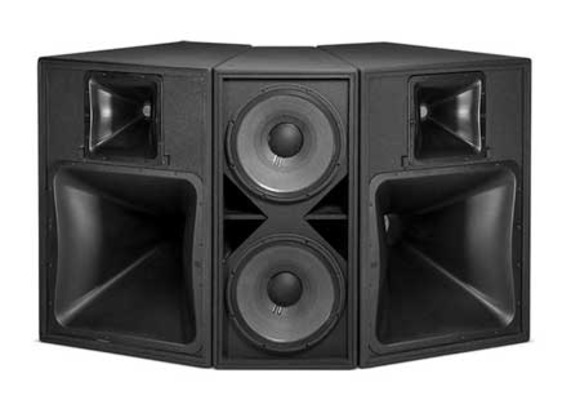 June 18, 2014

LAS VEGAS, Nevada – At InfoComm 2014, HARMAN's JBL Professional is announcing a cost-effective addition to its hugely popular Precision Directivity Series product line. The PD6000 Series is designed for midsize to large venues requiring excellent pattern control, high output capability, configurable either individually or in array applications. The PD6000 models complement the larger PD700 mid-high systems with more compact size and greater affordability, while the PD6000's higher SPL capability and larger waveguides supplement the midsize and compact AE Series systems. The PD6000 Series is ideal for stadiums, arenas, performing arts facilities, live theaters, auditoriums, houses of worship, and dance clubs.
The PD6000 Series consists of 14 models, which include four 3-way full-range systems, four 12-inch 2-way systems, four 2-way mid-high systems and two low-frequency models. Coverage patterns include the original 40 x 30, 60 x 40, and 90 x 50. With the introduction of the PD6000 Series, an additional coverage pattern of 60 x 60 is now available. New to the PD Series are injection-molded rotatable waveguides which allowed JBL to provide a more cost-effective loudspeaker lineup. The mid-frequency 24 x 24-inch PT™ (Progressive Transition) waveguides provide excellent pattern control along with low distortion and extremely natural sound character. This is also the case with the 12 x 12-inch high-frequency PT waveguides. These rotatable waveguides provide the system designer the flexibility to utilize PD6000 models in either horizontal or vertical orientations.
In addition to the injection-molded waveguides and the new 60 x 60 coverage pattern, all compression drivers were upgraded to include JBL's newest driver technologies, including the 2432H and 2453H. The PD6000 Series utilizes the CMCD-82H Cone Midrange Compression Driver (CMCD™). The CMCD-82H features JBL's patented Differential Drive™ technology. All low-frequency drivers feature JBL VGC™ Vented Gap Cooling technology.
"These changes have provided JBL the opportunity to bring the PD6000 Series loudspeakers to market at a more competitive price point," said Jon Sager, Senior Manager, Installed Sound, JBL Professional. "We are extremely sensitive to the needs of our customers and are pleased be able to provide system designers with new technologies, additional coverage pattern, at a more affordable cost."
All of these high-power, compact PD6000 systems are voiced similarly to JBL's PD700 and AE Series loudspeakers for commonality of sound character throughout an installation. All models are available in white (-WH) as well as WRC and WRX weather-resistant versions for installation in moderate to extreme outdoor environments.
More information on the PD6000 Series can be found on the JBL Professional website: www.jblpro.com/pd6000.
HARMAN (www.harman.com) designs, manufactures, and markets a wide range of infotainment and audio solutions for the automotive, consumer, and professional markets. It is a recognized world leader across its customer segments with premium brands including AKG®, Harman Kardon®, Infinity®, JBL®, Lexicon®, and Mark Levinson® and leading-edge connectivity, safety and audio technologies. The Company is admired by audiophiles across multiple generations and supports leading professional entertainers and the venues where they perform. More than 25 million automobiles on the road today are equipped with HARMAN audio and infotainment systems. HARMAN has a workforce of 15,200 people across the Americas, Europe, and Asia and reported sales of $5.1 billion for the last twelve months ended March 31, 2014.