JBL Professional EON600 Series Brings Studio Monitor Sound to Portable PA Loudspeakers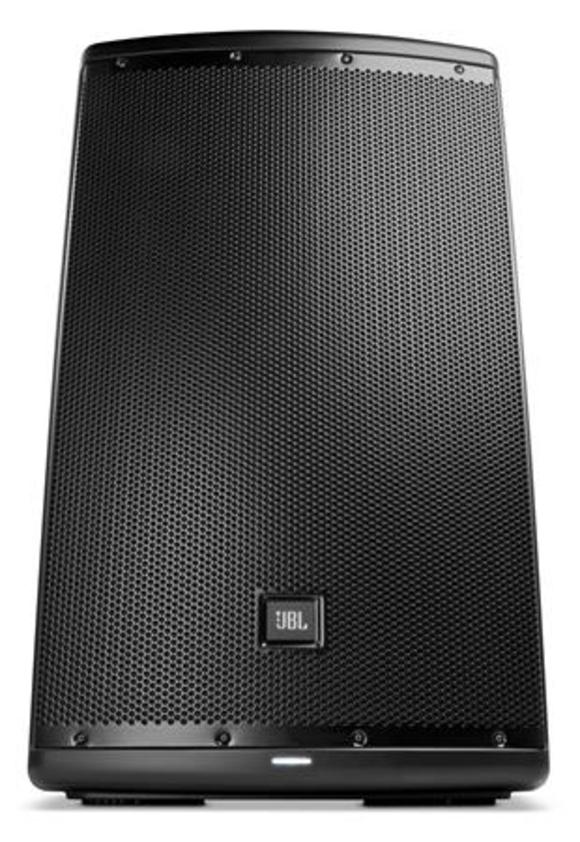 January 22, 2014

ANAHEIM, California – At Winter NAMM 2013, HARMAN's JBL Professional is announcing the latest addition to its legendary EON portable loudspeakers with the new EON600 Series. A complete departure from traditional approaches to affordable, self-contained and portable PA systems, the EON600 Series was purposely designed and built from the ground up using JBL's advanced waveguide technology and proprietary transducers. The EON600 Series brings the extraordinary quality of high-end studio monitors to a highly flexible, easy-to-use PA system.
"We've found a way to deliver studio monitor quality sound in a portable PA system, which is only possible by leveraging JBL's revolutionary innovations in waveguide and transducer development," said Andy Flint, Senior Manager, Portable PA Marketing, JBL Professional. "The striking design of the EON600 is a logical extension of the groundbreaking EON format, applying the latest technologies in cabinet materials, acoustic science, transducer design and user-friendliness."
The first model in the EON600 Series is the EON615 15-inch 2-way loudspeaker. It features built-in, 1000-watt power amplification, providing exceptional headroom for a variety of applications, from fixed PA to gigging bands. Custom JBL high- and low-frequency transducers deliver massive sound pressure levels with lower distortion throughout the frequency range.
The foundation of the EON615's performance is a breakthrough approach to waveguide design, solving the inherent beaminess of conventional speaker systems that causes them to have a different frequency response off-axis than on-axis. JBL engineers examined the radiation characteristics of the EON's high- and low-frequency drivers at 36 different points employing JBL's exclusive, state-of-the-art measurement techniques, then designed individual waveguides for both components that control the sound radiation at the high frequencies, the crossover point, and at the low frequencies.
Special fluting is designed into the structure that guides the frequencies through the full range of the system, resulting in consistent response throughout its 90-degree coverage pattern. The quality and consistency between on-axis and off-axis response delivers uniform coverage and high intelligibility, which means the EON615's smooth, transparent sound is the same for the entire audience. These characteristics are the foundation of high-end studio monitor sound and are now available for the first time in a portable, affordable system.
Knowing that fine-tuning sound requires sophisticated yet convenient control, JBL engineers developed an iOS and Android supported interface to be paired with the Bluetooth Smart Ready 4.0 for controlling master volume, adjusting the 5-way, user-definable parametric EQ, and saving and recalling user presets. The interface controls EON's onboard best-in-class 32-bit, 130 mHz, ultra-low power, audio DSP subsystem, so it's fast and efficient with superb audio quality. Four strategically placed handles allow easy handling, indexed feet allow secure stacking, transportation and storage, and extra-strong enclosures ensure rugged reliability, a hallmark of all JBL products.
HARMAN (www.harman.com) designs, manufactures and markets a wide range of audio and infotainment solutions for the automotive, consumer and professional markets – supported by 15 leading brands, including AKG®, Harman Kardon®, Infinity®, JBL®, Lexicon® and Mark Levinson®. The Company is admired by audiophiles across multiple generations and supports leading professional entertainers and the venues where they perform. More than 25 million automobiles on the road today are equipped with HARMAN audio and infotainment systems. HARMAN has a workforce of 14,600 people across the Americas, Europe, and Asia and reported sales of $4.5 billion for the twelve months ended September 30, 2013.
###