JBL Professional Debuts SRX800 Series Portable Powered Loudspeakers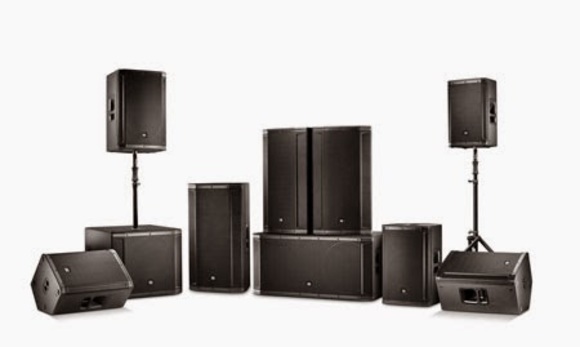 January 22, 2015
ANAHEIM, California — HARMAN's JBL Professional today announced the introduction of its SRX800 Series portable powered loudspeakers, which incorporate premium JBL transducers and built-in Crown DriveCore amplifiers to deliver exceptional sound quality with user-configurable DSP speaker-tuning capability.

JBL SRX800 Series models include the 12-inch 2-way SRX812P, 15-inch 2-way SRX812P, dual 15-inch 3-way SRX835P, 18-inch SRX818SP subwoofer and the SRX828SP, the world's only dual-18-inch powered subwoofer at this price point.

"The portable PA market has been moving more and more towards powered loudspeakers and our new SRX800 Series was created to do nothing less than redefine the performance standards in the category," said Andy Flint, Senior Manager, Portable PA Marketing, JBL Professional. "Its built-in Crown amplification and configurable DSP provide never-before-available tuning capabilities that enable a new level of sonic accuracy in any system or application."

The SRX800 Series utilizes premium JBL transducers that combine high power handling with extremely low distortion. High frequencies are handled by waveguides that provide accurate horizontal and vertical pattern control with smooth frequency response over a wide area. The high-excursion woofers deliver the clear, articulate, powerful bass that is a JBL hallmark, with minimal dynamic compression even during continuous use at high volume. SRX800 loudspeakers and subwoofers are rated at between 135dB and 141dB depending on the model.

All JBL SRX800 models incorporate built-in Crown DriveCore amplifiers with 2,000 watts power output (1,000 watts in the SRX818P) for effortless clean power and headroom. HARMAN's DriveCore technology enables the design of amplifiers that are lightweight and energy-efficient, yet extremely powerful. The amplifiers' onboard DSP includes 20 parametric equalizers, 96kHz FIR (Finite Impulse Response) filters for improved crossover tuning, speaker-delay adjustment and even a signal generator to aid in system calibration. All models also incorporate JBL Application Engineered preset tunings that facilitate fast system setup. In addition, JBL SRX800 Series loudspeakers and subwoofers are fully compatible with HARMAN's HiQnet™ network communications protocol, enabling control via Audio Architect or JBL SRX Connect—the new iOS and Android application that provides a fast streamlined approach to system control.

SRX800 Series enclosures are built for extreme durability even under the most demanding applications. The speakers have M10 suspension points for easy rigging and standard 35 mm pole cups for stand mounting. The rear panels feature an LCD screen and glow in the dark ink to facilitate setup even on dark stages. The SRX812P includes feet that enable it to be used as either a main or monitor speaker.