JBL Professional Adds to Control® Contractor 60 Series with Control 60PS/T Pendant Subwoofer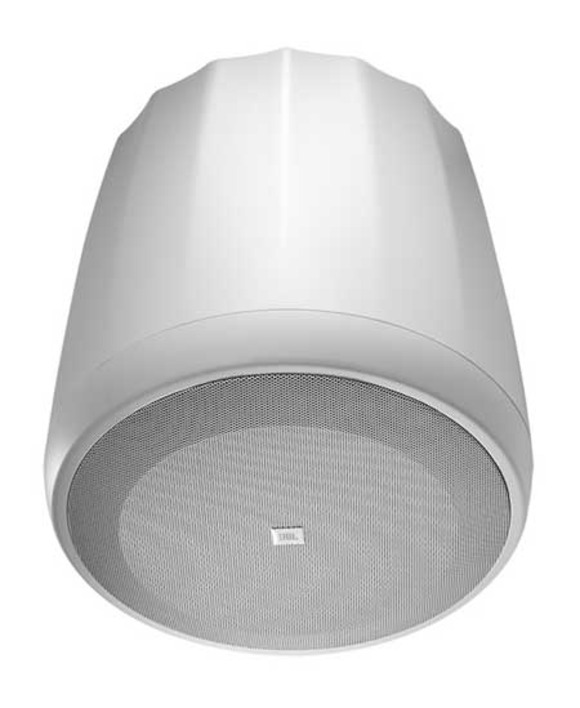 June 18, 2014
LAS VEGAS, Nevada – At InfoComm 2014, HARMAN's JBL Professional is introducing the latest addition to its Control® Contractor 60 Series pendant loudspeakers with the new Control 60PS/T pendant subwoofer. This high impact pendant subwoofer features built-in passive crossover for up to four satellite loudspeakers.
Featuring 150 Watt power handling and low distortion, the long-excursion 8-inch low-frequency driver features butyl rubber surround for well-damped, tight sound quality and long-term reliability, along with a polypropylene-coated cone for humidity protection. The high-temperature, 2-inch voice coil and low-mass fiberglass coil former ensure good bass transient response and excellent stability under high power, high duty-cycle, working conditions.
The Control 60PS/T may be driven by itself or with other subwoofers on an amplifier channel, sending it either a signal that has been actively low-passed earlier in the signal chain, or a full-range signal utilizing the built-in passive 125 Hz low-pass filter. The included passive crossover also provides high-passed satellite outputs, in a full-range, wide-bandwidth, passively-crossed, mono subwoofer-satellite system.
A 100 Watt multi-tap, wide-bandwidth, low-saturation transformer allows the Control 60PS/T to be used on either a 70V/100V distributed loudspeaker system or as a direct low-impedance 8-ohm loudspeaker.
A loop out connector is provided on the subwoofer for looping the full-range input signal to other loudspeakers or to other subwoofer/satellite systems. Rubber boot covers for each locking connector protect the terminals and the optional MTC-PC60 full-top cover accessory adds additional terminal protection for when using outdoors.
"The Control 60 Series has found its way into countless environments including restaurants, retail stores, music cafes, health clubs, theme bars, leisure venues, and other locations where full-range, high-fidelity foreground/background music systems are utilized," said Rick Kamlet, Senior Manager, Commercial Sound, JBL Professional. "The Control 60PS/T subwoofer now adds even more flexibility to the Control 60 Series, giving audio system designers and integrators a wider range of options for these applications."
HARMAN (www.harman.com) designs, manufactures, and markets a wide range of infotainment and audio solutions for the automotive, consumer, and professional markets. It is a recognized world leader across its customer segments with premium brands including AKG®, Harman Kardon®, Infinity®, JBL®, Lexicon®, and Mark Levinson® and leading-edge connectivity, safety and audio technologies. The Company is admired by audiophiles across multiple generations and supports leading professional entertainers and the venues where they perform. More than 25 million automobiles on the road today are equipped with HARMAN audio and infotainment systems. HARMAN has a workforce of 15,200 people across the Americas, Europe, and Asia and reported sales of $5.1 billion for the last twelve months ended March 31, 2014.