Gem Center in Vietnam Launches with HARMAN Professional For Inspiring Events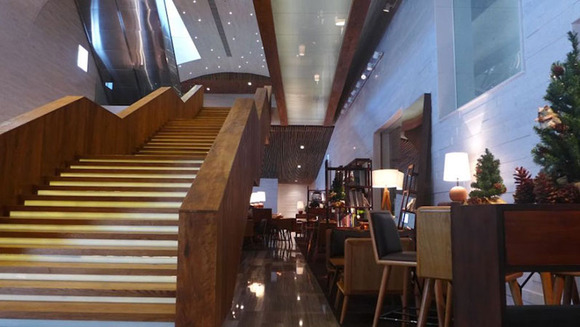 March 30, 2015
March 30, 2015 – For Immediate Release
 Gem Center in Vietnam Launches with HARMAN Professional For Inspiring Events
 HO CHI MINH CITY, Vietnam – Recently opened in the heart of the largest city in Vietnam, the premier event venue Gem Center is designed with as much architectural elegance as its name implies, and equipped with state-of-the-art facilities. Complementing the high-end atmosphere of the venue, local HARMAN distributor Basao Investment installed HARMAN's JBL loudspeakers, Crown amplifiers, Soundcraft mixing consoles, dbx processing, Lexicon effects and AKG microphones.
 With a focus on inspiration and innovation, the Gem Center serves as a flexible function space of 7,200 square meters, making it the largest venue in Ho Chi Minh City for large-scale events such as corporate conferences and artistic performances. What sets it apart are its teams of highly skilled organizers, decorators, chefs, and stage and audio experts.
 In order for the staff to bring the imagination of guests to life, it needed an integrated audio system to reinforce a coffee shop, a restaurant, two meeting rooms, two ballrooms, a sky bar, a runway and a balcony. The background music system features 12 JBL Control 23T loudspeakers, 39 JBL Control 25T loudspeakers, 15 Control 28T-60 loudspeakers, and 12 Control 28 loudspeakers. Other systems feature eight PRX715 powered loudspeakers, two PRX735 powered loudspeakers, 18 VERTEC® VT4888DP-DA powered line array loudspeakers and eight VERTEC VT4882DP-DA powered arrayable subwoofers.
The background music system is powered with four Crown CTs 1200 amplifiers and two CTs 600 amplifiers, as well as two 1160 mixer-amplifiers. Two Soundcraft Si Expression 3 and two Soundcraft Spirit GB2 consoles with two Mini Stageboxes handle mixing. The system also features dbx ZonePro 640m digital zone processors for expanded processing capability, plusfour Lexicon MX400 multi-effects processors.
 "There is no other venue in the city that is so well-equipped," said Nguyen Khac Anh, Managing Director of Basao Investment. "The equipment list that we provided works well for this venue, as it will allow guests to enjoy crystal clear music in the background as well as onstage. We have relied on HARMAN for many years, because its products give us a lot of flexibility when it comes to designing integrated systems for special venues like the Gem Center."
 HARMAN (www.harman.com) designs, manufactures and markets premier audio, visual, infotainment and enterprise automation solutions for the automotive, consumer and professional markets. With leading brands including AKG®, Harman Kardon®, Infinity®, JBL®, Lexicon® , Mark Levinson ® and Revel®, the Company is admired by audiophiles, musicians and the entertainment venues where they perform. More than 25 million automobiles on the road today are equipped with HARMAN audio and infotainment systems. HARMAN has a workforce of approximately 17,600 people across the Americas, Europe, and Asia and reported sales of $5.9 billion during the last 12 months ended December 31, 2014.

Press Release PDF