HARMAN'S JBL Professional Introduces M2 Master Reference Monitor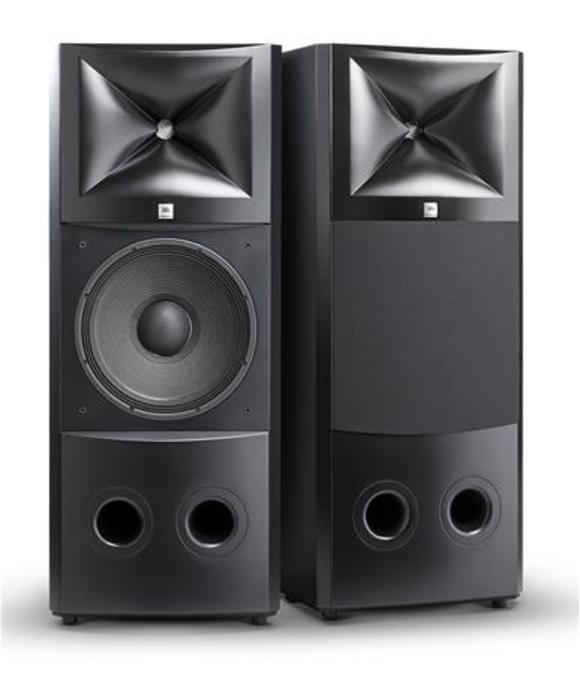 2014年1月22日
Flagship large-format studio monitor integrates "super drivers" and patented technologies bringing next-gen monitoring to a broad range of studios.
ANAHEIM, California – Responding to the call for greater accuracy and dynamic range in music and post-production control rooms, HARMAN's JBL Professional is introducing the M2 Master Reference Monitor that for the first time makes world-class, large-format monitoring feasible in a wide range of rooms. The largest speaker in JBL's studio monitor line, the M2 integrates new JBL transducer technologies and patented innovations in a free-standing, 2-way system that can be placed in any production environment and tuned to provide a superior level of accuracy and performance.

The M2 Master Reference Monitor design leverages JBL's new D2 Compression Driver which uses two annular diaphragms and two voice coils to deliver extended high frequency response and very low distortion at very high sound pressure levels. The D2 is mated with JBL's new 2216ND Differential Drive® 15-inch woofer also with dual voice coils, incorporating a patented wire application that reduces power compression enabling linear output regardless of playback level. With these two extraordinary drivers as the engine, the M2 Master Reference Monitor delivers extended in-room response of 20 Hz to 40 kHz for today's high-resolution recording formats, and remarkable 123 dB SPL at one meter, providing the necessary dynamic range for demanding music and film production.

To allow an imperceptible transition between the two drivers, and deliver exceptional imaging, JBL Engineers pioneered a new patent-pending waveguide dubbed "Image Control" that enables neutral frequency response, not just on-axis, but off-axis in the vertical and horizontal planes all the way down to the M2's 800 Hz crossover point. The unique geometry of the waveguide allows the M2 to deliver remarkable high-frequency detail and imaging and natural timbre at any listening position, in a broad range of acoustic environments.

HARMAN's Crown I-Tech power amplifiers complete the system, providing greater than a kilowatt of clean power to the 2216ND woofer and the D2 high-frequency driver. In conjunction with the M2's revolutionary waveguide, digital signal processing in the Crown I-Tech or BSS Soundweb™ London processor allows the implementation of an ideal crossover, while providing the option for storage of eq presets. In conjunction with measurement software, HARMAN HiQnet System Architect™ software allows central control of system calibration and tuning to address non-linearity in the room, ensuring a high degree of accuracy particularly in the room-dependent lowfrequency area, whether the M2 is free-standing, soffit-mounted or placed adjacent to a wall.

With an efficient form-factor of only 14 inches deep, 20 inches wide and 49.5 inches tall, the M2 Master Reference Monitor allows flexibility of placement in artist studios, behind the screen and in remote trucks. "Leveraging the best of our JBL technologies, we set out to solve the problems that have prevented the use of large monitors in all but purpose built control rooms," commented Peter Chaikin, JBL Professional Senior Manager of Recording and Broadcast Marketing. "We feel the M2 Master Reference Monitor will be a game changer, which for the first time, makes a big, detailed world-class monitoring experience a viable option for artist studios, mastering facilities, small mix stages and screening rooms."

The M2 Master Reference Monitor will be available spring of 2013 in stereo and surround sound configurations from select JBL Professional dealers.
For more information, please visit: www.jblpro.com/m2
HARMAN (www.harman.com) designs, manufactures and markets a wide range of audio and infotainment solutions for the automotive, consumer and professional markets — supported by 15 leading brands, including AKG®, Harman Kardon®, Infinity®, JBL®, Lexicon® and Mark Levinson®. The Company is admired by audiophiles across multiple generations and supports leading professional entertainers and the venues where they perform. More than 25 million automobiles on the road today are equipped with HARMAN audio and infotainment systems. HARMAN has a workforce of about 13,400 people across the Americas, Europe and Asia, and reported sales of $4.4 billion for the fiscal year ended June 30, 2012.