HARMAN Professional Solutions Announces New JBL Nano KX Bluetooth Volume Controller for the China, APAC and India Markets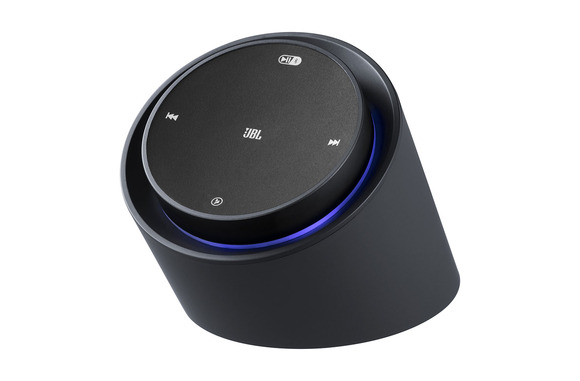 2019年10月08日
NORTHRIDGE, Calif.—HARMAN Professional Solutions, the global leader in audio, video, lighting and control systems, today announced the new JBL Nano KX Bluetooth volume controller for the China, APAC and India markets.
The JBL Nano KX Bluetooth-enabled volume controller is perfect for content creators, home-recording enthusiasts, mobile DJs and performers who want to integrate Bluetooth into their project studio or a non-Bluetooth, portable PA system. With professional analog I/O and easy pairing of Bluetooth-enabled devices such as mobile phones and tablets, the Nano KX seamlessly integrates into production spaces to provide non-Bluetooth speakers with wireless playback capabilities. An easy-to-use knob allows users to control volume levels of signals, as well as advance tracks, pause and mute devices connected via Bluetooth.
"Combining Bluetooth functionality, easy-to-use controls, multiple inputs and outputs and a compact, striking form factor, the JBL Nano KX is a powerful tool that enhances production and performing processes," said Karam Kaul, Vice President of Audio, HARMAN Professional Solutions. "The JBL Nano KX is a powerful tool for home-studio or live-performance environments, and delivers maximum functionality at an affordable price."
Because many high-end studio monitors, PA systems and mixers do not include Bluetooth connectivity, the JBL Nano KX is built to integrate Bluetooth functionality into those systems and provide wireless audio playback capabilities. Users can wirelessly stream tracks from a mobile phone, tablet, or computer through non-Bluetooth speakers. An illuminated volume knob is perfect for low-light environments, and it also includes controls for play, pause, track advance and mute for Bluetooth connected devices. 
With professional I/O connections, the Nano KX is designed to seamlessly integrate into any signal path. The Nano KX features two stereo XLR/TRS combo inputs and an auxiliary 3.5mm (1/8") TRS input for connecting speakers and analog sources. The controller also includes three outputs, including two XLR and an auxiliary 3.5mm, to connect to JBL NANO K Series monitors or other self-powered speaker systems.
Featuring a sleek and compact design, the Nano KX is designed to fit into any modern professional production space. Nano KX works seamlessly with the JBL Nano K5, K6 and K8 and can be used with a number of additional JBL products, including LSR and other self-powered speaker systems. 


Key Features
Bluetooth 3.0 wireless audio streaming delivers modern connectivity to analog systems.
Compact size gives users high functionality without consuming a great deal of workspace.
Industrial angle and design elements enhance usability and deliver a sleek look, while a heavy rubber base prevents slipping.
A balanced XLR combo input and XLR output provide professional grade connections, while a 3.5mm aux input and output allows for monitor extension.
An illuminated level control ring shows when the unit is powered and helps users to find and adjust controls in low light situations.
Mini-USB power connection makes it easy to power via USB power supply.
Availability
The JBL Nano KX ($130 MSRP) Bluetooth volume controller will be available in October 2019. For more information, please visit jblpro.com.