JBL Professional VTX V25-II Shows Commitment to Keeping VTX Customers on the Cutting Edge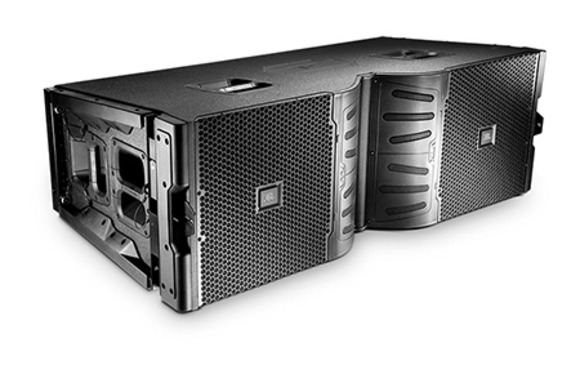 avril 22, 2015
15 April 2015 – For Immediate Release
HARMAN's JBL Professional VTX V25-II Shows Commitment to Keeping VTX Customers on the Cutting Edge
FRANKFURT, Germany – At Prolight & Sound 2015, HARMAN's JBL Professional is announcing VTX V25-II: the successor to the revolutionary V25 line array loudspeaker that features a brand-new waveguide for improved long-throw performance, improved wavefront control and improved power matching with the companion Crown I-Tech 4x3500HD 4-channel amplifier.
"The VTX V25-II demonstrates JBL's commitment to making VTX the industry's flagship touring system, while also showing our determination to protect our VTX partners' initial investment," said Paul Bauman, Associate Director, Tour Sound, JBL Professional. "Along with the introduction of V25-II, we are offering an upgrade path that is both cost-effective and easy to implement for existing V25 enclosures in the field."
VTX V25-II maintains the same outstanding horizontal coverage performance of the original V25 and current V25 owners can upgrade their cabinets to the new V25-II performance standard in a matter of 10 minutes with the VTX-V25-WG-UK Waveguide Upgrade Kit.
The new V25-II waveguide features design improvements that were motivated by the highly-effective VTX V20 waveguide and differs from its predecessor with revised internal acoustical path geometry and double the number of acoustic transmission paths. In addition, the V25-II waveguide's exponential geometry assists with wavefront expansion while providing improved wavefront control and line source array coupling in the vertical plane at higher frequencies. 
The V25‐II waveguide provides better acoustic loading conditions for JBL's D2 dual diaphragm, dual voice coil compression drivers, resulting in over 10 dB higher sensitivity above 10 kHz. This sensitivity increase means that less high frequency shelving equalization is required in order to achieve the same acoustic output response and, as a result, there is a significant increase in amplifier headroom. Limiter thresholds can also be adjusted so there is less peak limiting activity and reduced distortion. All of this combines to provide higher maximum SPL and improved system packaging density since there is a better power match when V25‐II is used with Crown Audio I-Tech 4x3500HD four channel amplifiers. 
Improved polar characteristics and wavefront control are also obtained with the new waveguide which translate to improvements in long-throw performance and overall, V25-II offers more even coverage, front to back. Improvements can also be found underneath and behind the array, where V25-II focuses significantly less high-frequency energy.
Also new at Prolight & Sound, JBL is introducing the VTX V25-II-CS, which includes the optional V25-CS-K compression suspension kit pre-installed at the factory and is intended for use with VTX V25-VTC Vertical Transporters and accessories.
Bauman concludes, "VTX V25-II and V25-II-CS offer clients the choice between individual enclosure or vertical transporter conditioning.  Existing V25 enclosures can be upgraded to the V25-II standard with the VTX-V25-WG-UK and with the addition of the optional VTX-V25-CS-K compression suspension kit, V25 enclosures can be further modified to the VTX V25-II-CS standard. Vertical transporters are not necessarily the right solution for all applications but we are now able to offer clients a highly-effective solution that suits either requirement. The waveguide upgrade program has been underway since February 2015 and VTX owners have been extremely pleased with the improvements."
HARMAN (www.harman.com) designs, manufactures and markets premier audio, visual, infotainment and enterprise automation solutions for the automotive, consumer and professional markets. With leading brands including AKG®, Harman Kardon®, Infinity®, JBL®, Lexicon®, Mark Levinson ® and Revel®, the Company is admired by audiophiles, musicians and the entertainment venues where they perform. More than 25 million automobiles on the road today are equipped with HARMAN audio and infotainment systems. HARMAN has a workforce of approximately 17,600 people across the Americas, Europe, and Asia and reported sales of $5.9 billion during the last 12 months ended December 31, 2014.