HARMAN Professional Solutions Recognized with Audience Honor for Best Location-Based Experience in Ninth Annual Shorty Awards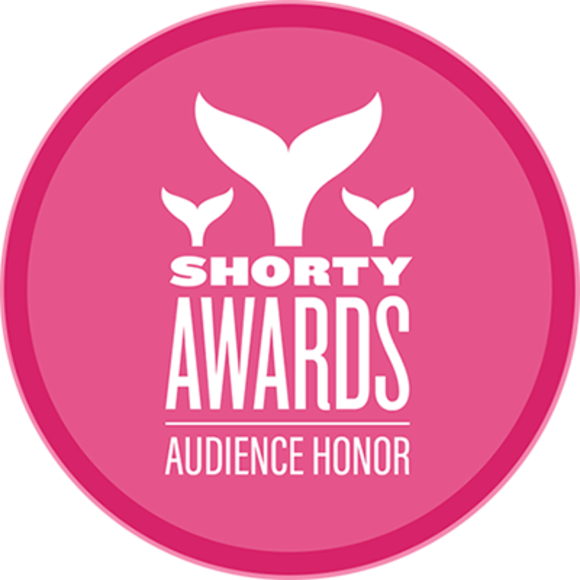 avril 24, 2017
NORTHRIDGE, CA – HARMAN Professional Solutions was awarded the Audience Honor for Best Location-Based Experience for its JBL EON ONE Take contest and truck tour. The campaign featured a national truck tour, with onsite demonstrations, live performances and a singer/songwriter contest, combined with interactive social media and web campaigns to maximize reach.
EON ONE Take contestants could record a single track of their original song in "one take" on the HARMAN Mobile Recording Truck. The entries were later evaluated by our panel of judges and 20 semi-finalists were selected. The 20 semi-finalists were narrowed to the top 10 finalists by Quincy Jones, Andrew McMahon In The Wilderness and Bryan Bradley, SVP & GM, Entertainment, HARMAN Professional Solutions. Once the judges selected the top 10 finalists, the performances were posted on the eononetake.com microsite and JBL Professional's YouTube channel, where the public could vote for their favorite artist by "liking" their video.
"It is an honor to be acknowledged for our innovative approach to a fully integrated campaign, which took our message on the road with an extensive national truck tour and contest," said Stephanie O'Neill, head of social media and content marketing for HARMAN Professional Solutions. "This was a fantastic team effort across our organization to highlight the JBL EON ONE all-in-one professional PA system and grow our social media presence. Thank you to everyone who voted for our work and helped us receive this recognition."
The Shorty Awards, now in its ninth year, were the first awards show to honor social media. By constantly evolving along with the changing landscape of social media, The Shortys remain the most prominent award show of its kind. The Shorty Awards continue to recognize the most influential, popular, and culturally relevant brands, organizations, agencies, campaigns and influencers across social media.
Ninth Annual Shorty Award Brand and Organization winners were announced in AdWeek and will be celebrated at the star-studded awards ceremony on April 23 in New York City.
Winners and honorees of the Shorty Awards were selected by members of the Real Time Academy of Short Form Arts & Sciences (rtacademy.org), comprised of experts in advertising, media, entertainment and technology. Members of the Academy include Luanne Calvert (CMO of Virgin America), Jonathan Mildenhall (CMO of Airbnb), Kimberly Bryant (Founder, Black Girls CODE), Shiza Shahid, (Cofounder and Global Ambassador, The Malala Fund) and Bonin Bough (Chief Media and eCommerce Officer, Mondelez International), among others.
The Shorty Awards also introduced the inaugural Shorty Audience Honor this year, a new honor given to the brand or organization whose campaign received the most votes from the public.


ABOUT THE SHORTY AWARDS
The Shorty Awards honor the best of social media and are produced by Sawhorse Media (http://sawhorsemedia.com/), a New York-based technology startup. Sawhorse also created and runs Muck Rack (http://muckrack.com/), the leading software platform that helps Fortune 500 companies, brands, PR agencies and journalists build relationships, monitor news and measure the impact of media.