Silk Path Grand Hue Hotel & Spa Equips Luxurious Facilities with Cutting-Edge HARMAN Professional Audio Solution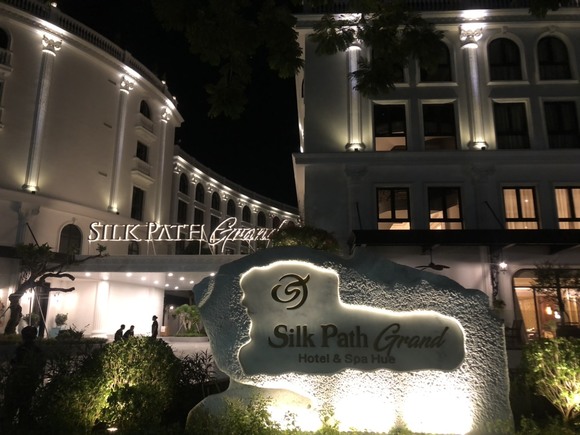 2020年10月12日
Hue, Vietnam—Upgrading its immaculate facilities with pristine sound that matches the property's beautiful aesthetics, Silk Path Grand Hue Hotel & Spa hired Ba Sao Audio to design and install a resort-wide premium HARMAN Professional audio solution.
Overseen by Silk Path Hotels & Resorts, which manages various luxurious hospitality properties including the Silk Path Boutique Hanoi, Silk Path Hotel Hanoi and the first international five-star hotel in Sapa called the Silk Path Grand Resort & Spa Sapa, the Silk Path Grand Hue Hotel & Spa is a lush, world-class travel destination that is also ideal for special events, meetings and conferences. With a location in the heart of the regal capital that offers phenomenal city views, the hotel features a blend of eloquent furnishing and feudal architecture. As a stunning venue for private stays and public events, Silk Path Grand Hue Hotel & Spa added to its allure by upgrading its resort-wide sound system to a HARMAN Professional audio solution that features an array of JBL Professional loudspeakers.
"The client wanted an audio system for clear background sound and a centrally controlled music system that keeps the resort energized and enhances customer delight," said Nguyen Khac Anh, CEO at Ba Sao Investment Co. Ltd. "They wanted a cutting-edge sound system that covers the lobbies, conference center, restaurants, spa area along with the sites of informal bashes. We selected and deployed superior quality sound systems using HARMAN Professional's industry-leading equipment."
To deliver pristine sound across the resort, Ba Sao Audio installed cutting-edge background music systems throughout Silk Path Grand Hue Hotel & Spa's main and back lobbies, gardens, spas, business centers, restaurants as well as pre-function areas. The system features several speakers across the JBL Professional portfolio, including PRX800 Series, Control 10 Series and Control Contractor Series loudspeakers. Control 14C/T, Control 16C/T and Control 24CT ceiling loudspeakers provide even coverage across the facilities, while Control 25-1 two-way, compact indoor/outdoor speakers feature rich sonic character and weather resistant enclosures and transducers. Ba Sao Audio also installed JBL Control 85M two-way landscape speakers to bring exceptional sound outdoors.
Ensuring peak performance and that guests are treated to excellent audio, the impressive solution includes BSS BLU-100 signal processors with BLU link as well as Soundcraft Si Impact mixing consoles and Soundcraft Mini Stageboxes. To power the system, Ba Sao Audio deployed Crown 135MA power amplifiers as well as JBL Commercial Solutions Series Amplifiers and VMA Series Mixer Amplifiers.
"We chose HARMAN for its reputable functionality and performance. Ba Sao Audio expertly handled the entire setup and moved us right in our decision with their precise delivery," said a spokesperson for Silk Path Grand Hue Hotel & Spa. "We are delighted with the expert solutions they delivered and for their team going above and beyond our expectations in providing tech-forward products and timely after-sales coordination with the in-house sound managers."
"Unique spaces like the Silk Path Grand Hue Hotel & Spa demand centrally controlled, premium sound systems to manage sound delivery at multiple parts of the venue while extending immersive sound experiences for guests," said Ramesh Jayaraman, VP & GM HARMAN Professional Solutions, APAC. "We would like to thank our partner, official distributor of HARMAN Pro Group in Vietnam, for understanding the client's needs and completing the project with all the detail and the finishing touches."