Royal China Elevates Nightlife in Kolkata with JBL Professional Networked Audio System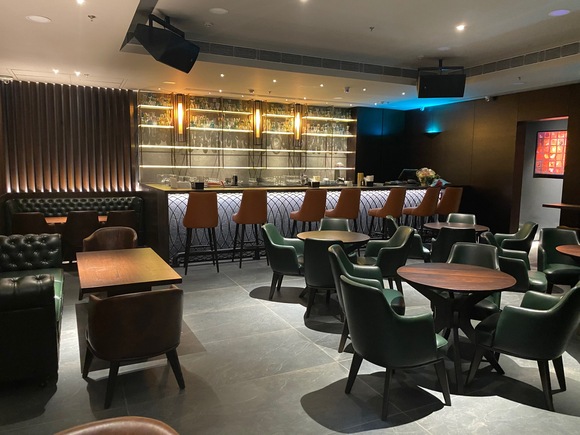 2021年1月27日
KOLKATA, India—Sighapandi Electronics recently equipped Royal China with a class-leading JBL Professional networked audio system to deliver exceptional audio in the restaurant and nightclub areas.
Royal China is a fine dining restaurant in Kolkata, India. The restaurant serves authentic Cantonese cuisine in a chic and upscale environment. Located in the Forum Courtyard Mall, Royal China also features a small nightclub in addition to the restaurant. During the design phase, the owners of Royal China recognized that the restaurant needed a flexible loudspeaker system that offered a clear, high quality sound. However, due to the low ceilings in the venue, they required a compact solution that would not detract from the décor. The owners of Royal China worked with Sighapandi Electronics to install a JBL Professional network audio system featuring JBL loudspeakers, JBL and Crown amplifiers and a BSS signal processor.
"The ceiling height of nine feet was a big challenge," said Jagjeet Singh Bhatti, Sighapandit Electronics. "We obviously had to be very careful about reflections in the live room and ensure that the direct-to-reverberant sound ratio was kept high for every audience member."
Sighapandi Electronics chose four JBL AM7212/95 loudspeakers with two JBL ASB6125 subwoofers for the club area. These lightweight, high-powered speakers provide excellent coverage in a variety of patterns and have high-slope passive networks to minimize band overlap. Sighapandi Electronics also designed brackets for the JBL AM7212/95 loudspeakers, as there was no option to fly the speakers with such a low ceiling.
In the restaurant, the team installed twelve JBL 8128 in-ceiling loudspeakers along with four JBL 8124 in-ceiling loudspeakers. These full range high fidelity speakers deliver impressive output while using minimal amplifier power.
The system was powered by a BSS BLU50 signal processor, which features configurable signal processing, logic processing and a BLU link digital audio bus. Additionally, the team installed two Crown XTI 6002 Amplifiers in the club, as well as one JBL Libra 500 Amplifier and one JBL Libra 250 Amplifier in the restaurant. These amplifiers provide user control over frequency, gain and filter type for system-specific tuning.
"The speakers that were suggested initially were huge," said Rishi Bajoria, owner of Royal China. "Given the fact that there was a space constraint, we asked Singhpandit Electronics to take another look at the design. They came back to us with a new design using slightly smaller speakers and high fidelity sound. When we turned the system on, we were amazed."