JBLProfessional AW Series All-Weather Loudspeakers Receive EN54- 24 Certification for Fire Detection and Alarm Systems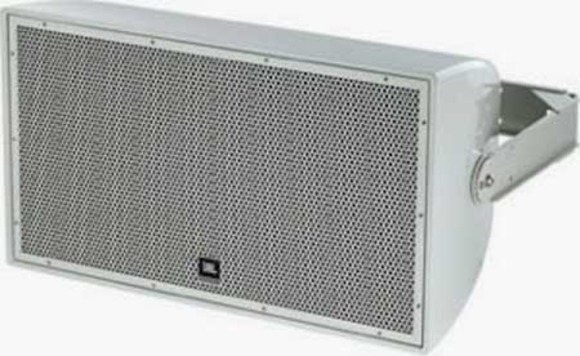 2014年2月25日

AMSTERDAM, The Netherlands – HARMAN's JBL Professional today announced that five of its AW Series allweather loudspeakers have received EN54-24 certification. EN54-24 is the EU standard for loudspeakers intended for use in fire detection and fire alarm systems.

JBL's EN54-24-certified AW Series models include the AW295, AW266, AW526, AW595, and AW566. All five lightweight, high-power 2-way loudspeakers are designed to deliver full-range sound with consistent pattern control and high intelligibility in a wide range of all-weather environments.

"JBL's AW EN54-24-certified speakers are ideal for use in critical life safety applications or anywhere clear, powerful high-quality audio is needed," said Rick Kamlet, Senior Manager, Commercial Installed Sound, JBL Professional. "Because of their all-weather construction, EN54-24 models are suitable for use in any fire detection and fire alarm system, whether used indoors or under the most extreme outdoor conditions."

All JBL AW Series EN54-24-certified loudspeakers employ JBL's exclusive Differential Drive™ dual voice coil, dual magnetic gap 12" and 15" woofers, and a 2432H 1.5-inch exit, 3" diaphragm high-frequency compression driver. The loudspeakers' large-format Progressive Transition™ waveguide provides exceptional highfrequency coverage over a wide area, and the waveguide can be rotated to enable the loudspeakers to be used in either horizontal or vertical orientation.

All models utilize rugged multilayer glass composite enclosures and are heavily braced to maximize low-frequency performance. All feature a 14-gauge stainless steel grille backed with open-cell foam and a stainless steel mesh that provided durable protection in even the harshest outdoor environments. All AW Series EN 54-24 loudspeakers are equipped with a 400W 70/100V transformer for use in distributed audio systems and are supplied with a heavy-duty stainless steel U-type mounting bracket.

HARMAN (www.harman.com) designs, manufactures and markets a wide range of audio and infotainment solutions for the automotive, consumer and professional markets – supported by 15 leading brands, including AKG®, Harman Kardon®, Infinity®, JBL®, Lexicon® and Mark Levinson®. The Company is admired by audiophiles across multiple generations and supports leading professional entertainers and the venues where they perform. More than 25 million automobiles on the road today are equipped with HARMAN audio and infotainment systems. HARMAN has a workforce of 14,600 people across the Americas, Europe, and Asia and reported sales of $4.5 billion for the last twelve months ended September 30, 2013.