JBL Professional Issues PRX800 V2 Firmware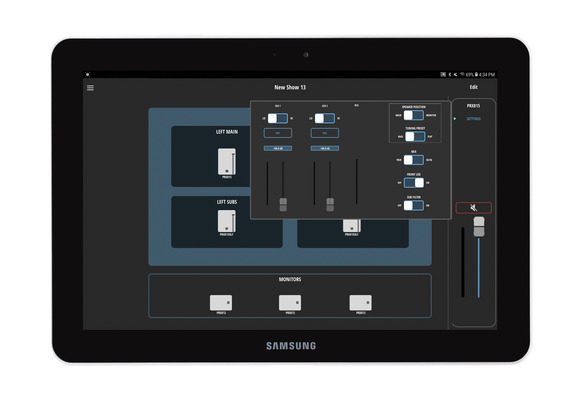 2019年3月06日

NORTHRIDGE, Calif.—HARMAN Professional Solutions, the global leader in audio, video, lighting and control systems, announced JBL Professional's free update to the PRX800 series of powered portable loudspeakers designed to help customers have a better out-of-box experience with the PRX800 by presetting the most commonly used sound settings. 

What's New in the PRX800 V2 Firmware Update
The PRX800 V2 firmware update adds a new default tuning preset with enhanced low frequencies on the PRX815 and PRX812 models. If customers desire, they can also choose a preset with neutral EQ settings. In addition, on all PRX800-series loudspeakers, except for subwoofers, the line level input sensitivity has been adjusted to provide a greater range of gain control. Customers can also revert input sensitivity back to the previous default setting.    
"Through extensive customer research, we've learned that the two most common changes that customers make to JBL PRX800 settings are to boost the bass EQ and to turn up the input gain," said Craig Lambrecht, Director Solutions and Marketing, HARMAN Professional Solutions. "PRX800 are already the loudest portable PA solutions in their class. With the new V2 update, customers will immediately notice a warmer and fuller tone that shows off the full-range capabilities of the PRX800 without needing to adjust the EQ or touch the gain knob, and they will be particularly impressed when playing bass-heavy music like pop, hip hop or EDM."

 
Availability
The V2 firmware update is easily installed on PRX800 series speakers via the latest versions of the PRX Connect App for Android and iOS, now available through Google Play and Apple App Store respectively.  In addition, beginning this month, HARMAN will begin shipping JBL PRX800-series loudspeakers with the new V2 Firmware pre-installed.

About JBL PRX800
With the JBL PRX800-series, we've channeled 70-years of design experience for the world's largest stages, to create the loudest portable speakers in their class. At JBL, we believe great speakers are more than just loud—PRX800 are engineered for clear, detailed response—even at peak SPLs through technologies like JBL Differential Drive woofers, Crown DSP, and dbx Type IV limiting. And with tour grade components including all-wood cabinets, 16-gauge steel grilles, Duraflex finishing and reinforced handles, along with strict product validation including JBL's100-hour full power testing, PRX800 are rugged enough to keep performing for the long haul. JBL PRX800 loudspeakers come in a variety of configurations; learn more about the series at https://www.jblpro.com/prx800.