JBL Professional AWC159 and AWC15LF Loudspeakers Offer World- Class, Weatherproof Sound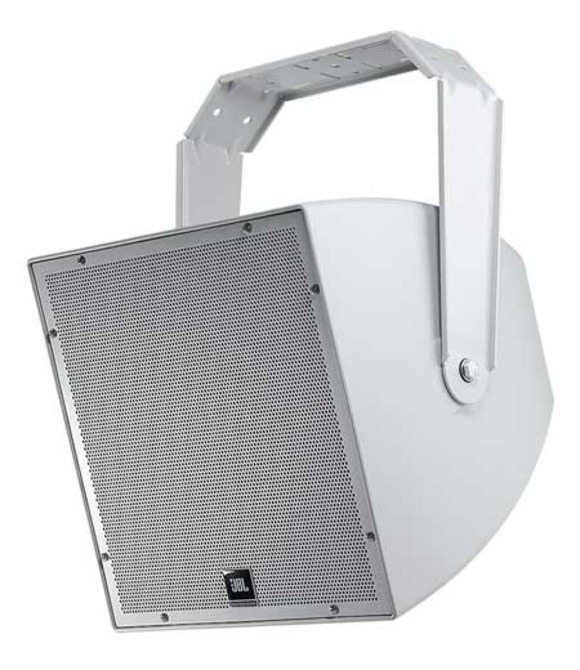 2014年6月18日

LAS VEGAS, Nevada –At InfoComm 2014, HARMAN's JBL Professional is introducing the AWC159 and AWC15LF compact all-weather loudspeakers. Designed to deliver world-class sound quality and high sound level capability for outdoor applications, their wide-range, smooth frequency response and high sensitivity ensure high-fidelity music reproduction and superb projection of clear, intelligible speech.
The AWC159 is a compact, 15-inch, 2-way coaxial loudspeaker with compression-driver high frequency, wide 90 x 90-degree coverage and 500 Watts power handling. The AWC15LF, with 500 Watts power handling, is a 15-inch low-frequency loudspeaker designed for outdoor applications where additional low frequency is required. Both loudspeakers can be operated as direct low-impedance (8 ohms) or on a 70V or 100V distributed line via built-in 300 Watt low-saturation, multi-tap transformers.
Components feature Kevlar reinforced low-frequency drivers and high-frequency compression drivers with a unique patented design and high temperature polymer diaphragm for high output levels with low distortion. Enclosures come in light gray or black and are paintable to match the requirements of the application.
AWC components are highly weather-treated and a 3-layer grille with vapor-barrier backing minimizes direct rain contact with the system transducers. The recessed terminal compartment is protected by a panel cover and a watertight gland nut fitting. A U-bracket is included. The system's IP-56 outdoor rating and wide, smooth frequency response makes JBL's AWC loudspeakers ideal for projects such as racetracks, school stadiums, theme parks, fairgrounds, skating rinks and swimming facilities, as well as for arenas, general public address and a variety of other indoor and outdoor applications.
HARMAN (www.harman.com) designs, manufactures, and markets a wide range of infotainment and audio solutions for the automotive, consumer, and professional markets. It is a recognized world leader across its customer segments with premium brands including AKG®, Harman Kardon®, Infinity®, JBL®, Lexicon®, and Mark Levinson® and leading-edge connectivity, safety and audio technologies. The Company is admired by audiophiles across multiple generations and supports leading professional entertainers and the venues where they perform. More than 25 million automobiles on the road today are equipped with HARMAN audio and infotainment systems. HARMAN has a workforce of 15,200 people across the Americas, Europe, and Asia and reported sales of $5.1 billion for the last twelve months ended March 31, 2014.