JBL by HARMAN Further Expands Popular Control Contractor Series Surface-Mount Speaker Line at InfoComm 2016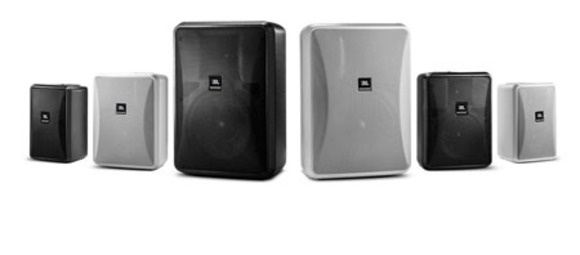 2016年6月08日
LAS VEGAS
—Today at InfoComm, JBL by HARMAN followed up its recently updated JBL Control Contractor Series 23-1, 25-1 and 28-1 surface-mount loudspeakers with the addition of three new, lower-priced, dedicated low-impedance versions (1L models). The 23-1, 25-1 and 28-1 models combine 70V/100V (T) and low-impedance (8 ohm) into all-in-one versions (-1) for greater jobsite and inventory flexibility. Adding to those models, the new "1L" 8-ohm-only, non-transformer, the new JBL Control Contractor Series 23-1L, 25-1L and 28-1L models provide cost effectiveness for low-impedance projects, where operation from a distributed speaker line is not required.
All the new, updated category-defining Control Contractor Series models provide a host of new features, including a new contemporary look; a flatter and wider frequency response for a more natural and full sound; deeper bass extension; improved coverage for on- and off-axis sound; and higher SPL capability. In addition, now JBL offers both all-in-one and dedicated low-impedance models.
"The Control Contractor Series surface-mount upgrades continue to make the line the go-to choice for a very wide variety of applications," said Rick Kamlet, Senior Manager, Commercial Loudspeakers, HARMAN Professional Solutions. "These speakers are ideal for retail stores, restaurants, health clubs, theme parks, educational facilities, music cafes and anywhere a top-quality compact loudspeaker is needed."
Additionally, new outdoor features include a redesigned grille with improved weather resistance, screw-down input terminals and an optional aluminum WeatherMax™ step-up grille with a no-rust substrate and toughened finish. Contractors will appreciate the retention of the versatile InvisiBall™ wall brackets as standard as well as the addition of new, optional U-brackets.
ABOUT HARMAN
HARMAN (harman.com) designs and engineers connected products and solutions for automakers, consumers, and enterprises worldwide, including connected car systems, audio and visual products, enterprise automation solutions; and connected services. With leading brands including AKG®, Harman Kardon®, Infinity®, JBL®, Lexicon®, Mark Levinson® and Revel®, HARMAN is admired by audiophiles, musicians and the entertainment venues where they perform around the world. More than 25 million automobiles on the road today are equipped with HARMAN audio and connected car systems. The Company's software services power billions of mobile devices and systems that are connected, integrated and secure across all platforms, from work and home to car and mobile. HARMAN has a workforce of approximately 29,000 people across the Americas, Europe, and Asia and reported sales of $6.7 billion during the 12 months ended March 31, 2016. The Company's shares are traded on the New York Stock Exchange under the symbol NYSE:HAR.