Firehouse Productions Invests Big in JBL VTX V25-II Line Array Elements from HARMAN Professional Solutions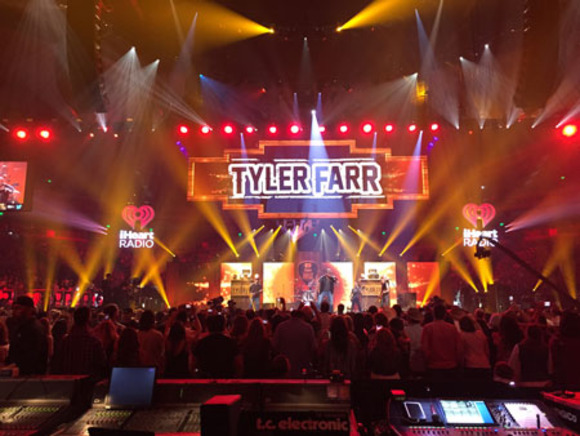 2016年5月19日

NEW YORK
––In a move to enhance its already stellar reputation and to support business growth, Firehouse Productions recently added 96 JBL VTX V25-II line array elements, 96 JBL VTX V20 line array elements, and 24 Crown I-Tech HD amplifiers to its inventory. Firehouse Productions now has a total of 140 V25-II elements between their New York and Las Vegas offices.
Recognized as one of the most progressive and successful live sound production companies in the business, Firehouse Productions has long relied on JBL by HARMAN loudspeakers to produce events, like the NBA All-Star Game and the Rock 'n' Roll Hall of Fame induction ceremony. The company recently deployed the new JBL VTX system at the iHeartRadio Music Festival in Las Vegas, iHeartRadio Country Festival in Austin and the BET Hip Hop Awards in Atlanta.
"We started working with a JBL VerTec 4889 rig almost 15 years ago and it became an important foundation of our business," said Mark Dittmar, Lead Design & Integration Engineer, Firehouse Productions. "When we heard a demonstration of the VTX V25-II, we were blown away by the sound quality. It's the most accurate loudspeaker I've ever heard."
The VTX V25-II is a full size 3-way high-directivity line array element that includes a new 4th generation waveguide for improved long throw performance and wavefront control. The system's revolutionary D2 Dual Diaphragm Dual Voice Coil Compression Driver dramatically improves the sound and performance of high frequencies, providing an extreme output advantage over conventional systems with significantly higher array power, reduced distortion, double the number of voice coils and more than double the power handling. This results in a dramatic increase in pure high frequency sound pressure levels in the same physical footprint with a 30-percent reduction in weight. The V25‐II waveguide provides better acoustic loading conditions for the D2 driver, resulting in 10 dB higher sensitivity above 10 kHz.
"JBL has been producing top-quality products for seven decades, and the VTX V25-II is another amazing step forward," said Dittmar. "The dB increase makes an enormous difference. The great sound quality and coverage we can now achieve in an arena or stadium really gives the big spaces an intimate feel."
ABOUT HARMAN
HARMAN (harman.com) designs and engineers connected products and solutions for automakers, consumers, and enterprises worldwide, including connected car systems, audio and visual products, enterprise automation solutions; and connected services. With leading brands including AKG®, Harman Kardon®, Infinity®, JBL®, Lexicon®, Mark Levinson® and Revel®, HARMAN is admired by audiophiles, musicians and the entertainment venues where they perform around the world. More than 25 million automobiles on the road today are equipped with HARMAN audio and connected car systems. The Company's software services power billions of mobile devices and systems that are connected, integrated and secure across all platforms, from work and home to car and mobile. HARMAN has a workforce of approximately 29,000 people across the Americas, Europe, and Asia and reported sales of $6.7 billion during the 12 months ended March 31, 2016. The Company's shares are traded on the New York Stock Exchange under the symbol NYSE:HAR.