Fat Cat Jazz Club Brings Intimate Performances to Life with JBL Professional and AKG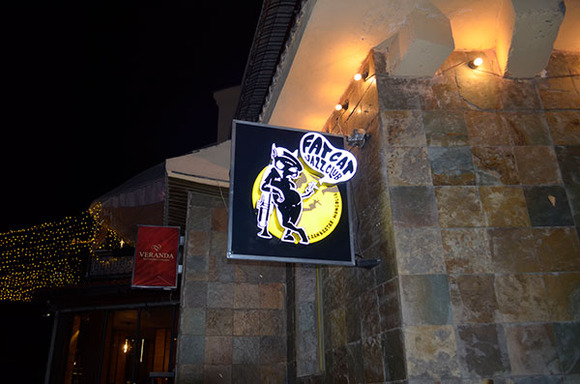 2019年8月27日

ULAANBAATAR, Mongolia—ITC Solutions recently installed a HARMAN Professional Solutions system including JBL Professional and AKG at the Fat Cat Jazz Club to deliver clear, detailed sound for live music performances, special events and more.
The Fat Cat Jazz Club is an intimate, underground jazz club located in the heart of Ulaanbaatar. Founded in August 2018, the Fat Cat hosts nightly live music performances and poetry readings by local and visiting talent. In order to deliver world-class sound throughout the entire venue, the Fat Cat hired ITC Solutions, Mongolia's leading distributor, to install a custom JBL Professional audio system with AKG microphones. 
"The client requested a compact, powerful audio system that could evenly distribute even and consistent sound coverage throughout the venue so that everyone in the audience can experience the true acoustic depth of the performances," said E. Amarbayasgalan, Lead Engineer, ITC Solutions. "They were also keen on finding a partner who could not only provide the perfect audio solutions, but also back up the solution with great customer service post-installation—that's why we decided to go with HARMAN."
ITC Solutions installed a JBL EON ONE loudspeaker system to deliver balanced, even sound. The EON ONE combines a class-leading 10-inch subwoofer with a unique patent-pending speaker configuration for extraordinary sound quality and consistent directionality. ITC Solutions selected JBL EON615 loudspeakers as stage monitors for their outstanding sound quality, flexible features and compact design. 
ITC Solutions also provided the Fat Cat with a number of professional AKG microphones for capturing performances with pristine sound quality. AKG D5C dynamic cardioid microphones provide clear, focused sound for vocals and instruments, while AKG P170 small-diaphragm condenser microphones capture drum kits, percussion, acoustic guitars and more with outstanding transient response. 
"We required a sound system that could reach every member of the audience that also featured a compact and efficient footprint," said B, Dulguun, Owner Fat Cat Jazz Club. "We also wanted to partner with a company that could provide great customer service after the installation. We had immense confidence in the capabilities of ITC Solutions and HARMAN before the project, and we are extremely satisfied with the prudent solutions and support that we have received from them."                                                                  
"HARMAN Professional Solutions is privileged to provide Fat Cat Jazz Club with a compact audio solution that brings out the nuances of the musical genre," said Ramesh Jayaraman, VP & GM, HARMAN Professional Solutions, APAC. "We would like to thank our partner ITC Solutions for delivering a solution that met the challenges so successfully, and are certain that fans at the venue can now enjoy live performances with greater clarity and detail than ever before."