The JBL AMP (Amplifier, Microphone and Processor) Series brings legendary JBL fidelity and performance to versatile, intuitive, all-in-one audio presentation systems for classrooms, meeting spaces and small-scale speaking environments.
When you're presenting important ideas, every word matters. The JBL AMP Series lets speakers communicate clearly and consistently without worrying about system operation—regardless of their A/V experience level—thanks to robust connectivity options, built-in effect presets and one-touch wireless sync. Systems can be installed in a range of configurations; a choice of 40 UHF channels ensures interference-free operation in multiroom facilities.
The collection, which includes AMP150 and AMP350 integrated amplifiers, AMP-H wireless handheld UHF microphone and AMP-N wireless hands-free/neckworn UHF microphone, is engineered to pair perfectly with JBL's new CV1510 and CV1610 2-way surface-mount speakers to provide complete audio presentation solutions.
Educators, corporate presenters and hospitality providers who require simple, integrated A/V presentation systems can trust the JBL AMP Series to deliver crystal-clear sound in a versatile, cost-conscious package.
Premium Sound, Scaled for Speech
Speech intelligibility is critical to any presentation; AMP Series components draw from JBL's legendary recording and touring technologies to deliver crystal-clear sound with depth and detail, with pro-grade transducers and built-in effects.
Instantly Sound Amazing
The AMP Series takes the guesswork out of sounding your best. Sophisticated digital signal processing including auto-gain and automatic feedback suppression optimize system sound, while EQ and reverb effects let presenters perfect speech clarity at the push of a button. The hands-free/neckworn AMP-N microphone can be adjusted to ensure clearest voice capture and optimum speech intelligibility. And, dedicated Mute buttons on both handheld and hands-free/neckworn microphones block out noisy distractions. With all of these audio conveniences, you'll spend a lot less time focusing on your gear and a lot more time focusing on your presentation.
Simple, Hassle-Free Operation
Don't let system settings get in the way of your presentation. AMP-H and AMP-N wireless microphones seamlessly synchronize with AMP150 and AMP350 processors, making setup fast and easy. Wireless microphones feature a best-in-class 12-hour battery life—triple the operating time of competing systems—and display battery level, frequency/channel and mute right on the mic body. An infrared remote allows hands-free control from anywhere in the room.
Versatile and Scalable
The AMP Series can scale to accommodate any small speaking environment, from classrooms to receptions to corporate functions. Systems support 5.25-inch, 2-way CV1510 and 6.5-inch, 2-way CV1610 speakers in various combinations; two amplifier power options meet the requirements of a range of space sizes. AMP150 and AMP350 amplifiers can be mounted on walls or ceiling, or placed on a desktop. For schools and other multiroom facilities, the AMP Series offers 40 UHF transmission frequencies to allow configuration of multiple systems without signal interference.
Future-Proof Connectivity
The AMP Series is compatible with electronic blackboards, whiteboards, LED screens, computers, and DVD and Blu-ray players and supports modern audio, video and data standards. Bluetooth streaming allows music playback from mobile devices; use USB playback with looping to play music and sound right from flash devices and other USB devices (with the option of repeating important announcements). Two HDMI inputs and 1 ARC output are standard.
Affordable and Reliable
AMP Series system components are engineered to maximize your investment, working together seamlessly and taking advantage of tour-tested technologies to deliver peak performance over continuous use. A front-panel LCD screen that provides instant system status monitoring for peace of mind.
Components
AMP150 and AMP350 Integrated Amplifiers
Ultra-efficient, lightweight Class D design
Power rating:
AMP150: 150W
AMP350: 350W
Tailor system response to its environment with DSP presets including filters, auto-gain and automatic feedback suppression
Optimize speech presence and intelligibility with built-in pro-grade EQ and reverb effects
Eliminate the potential for signal interference in multiroom facilities with 40 UHF frequencies
Seamlessly synchronizes amplifier and wireless microphones with one-button sync for fast, easy setup
Monitor system status with front-panel color LCD screen
Stream music from computers and mobile devices over Bluetooth
Stream music and messaging from flash drives and other devices via USB playback with looping
Ensure simple integration with LED screens, electronic blackboards and whiteboards, computers, and DVD and Blu-ray players with 2 HDMI inputs and 1 ARC output
Inputs: RCA stereo (front and back), 6.5mm balanced (front), USB playback (front), HDMI (front and back), EXT IN (For Life-safety), Bluetooth (Streaming)
Outputs: RCA stereo (back), barrier strip L&R speaker, HDMI+ARC, remote
Adjustable, multi-angle rack ears allow wall, ceiling or desktop-mounted configuration
EXT input is compatible with life-safety systems
S/N ratio: >85 dB
IR remote control and sensor
Dimensions: 428.4mm (W) x 67.7mm (H) x 266.5mm (D)
Power: AC 220 V/50 Hz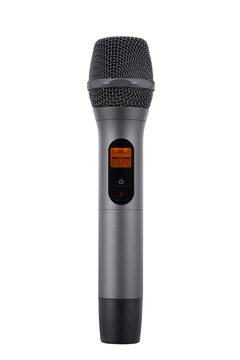 AMP-H Handheld Microphone
Dynamic supercardioid capsule focuses on the speaker and minimizes extraneous sounds
12-hour battery time lasts 3x longer than the competition
LCD screen displays battery level, frequency/channel, mute
One-button sync seamlessly pairs microphones and amplifier for fast, easy setup
Dedicated Mute button
Infrared sync sensor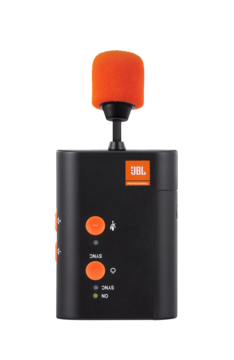 AMP-N Hands-Free/Neckworn Microphone
Supercardioid condenser capsule focuses on the speaker and minimizes extraneous sounds
12-hour battery time lasts 3x longer than the competition
Adjustable microphone directivity ensures clearest voice capture and optimum speech intelligibility
One-button sync seamlessly pairs microphones and amplifier for fast, easy setup
Can be worn clipped or on a cord
Convex indicators assist sight-impaired operation
Dedicated Mute and Volume buttons
Sleek, stylish brushed-metal housing
Complimentary Products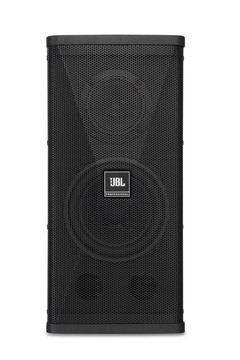 CV1510 Passive Surface-Mount Speaker

Legendary JBL Professional driver technology
Dual 3" cone HF driver, 5.25" uncompressed LF driver
104 dB max SPL (110 dB peak)
Frequency range: 60 Hz–19 kHz
Sensitivity: 86 dB
Optimized for horizontal or vertical orientation
Shallow footprint pairs well with electronic presentation board
4 adjustable mount angles optimize coverage for any space
Dispersion: 70° (H) x 50° (V)
Surface-mount chassis features rounded edges to prevent impact injuries
Binding-post inputs
380 mm (H) × 179 mm (W) × 205 mm (D)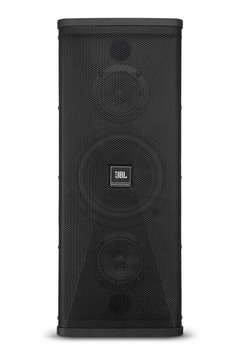 CV1610 Passive Surface-Mount Speaker

Legendary JBL Professional driver technology
Dual 3" cone HF driver, 6.5" uncompressed LF driver
107 dB max SPL (113 dB peak)
Frequency range: 55 Hz–19 kHz
Sensitivity: 87 dB
Optimized for horizontal or vertical orientation
4 adjustable mount angles optimize coverage for any space
Dispersion: 70° (H) x 60° (V)
Surface-mount chassis features rounded edges to prevent impact injuries
Shallow footprint pairs well with electronic presentation board
Binding-post inputs
510 mm (H) × 206 mm (W) × 234 mm (D)