The Recording Academy® Relies On HARMAN JBL Professional Studio Reference Monitors for GRAMMY® Awards Listening Sessions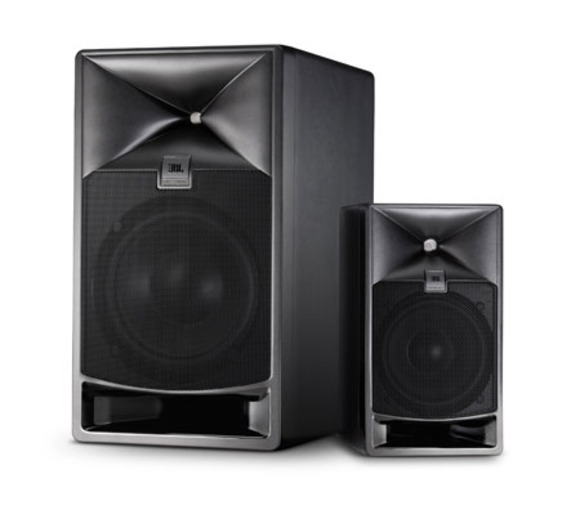 février 17, 2015
NORTHRIDGE, California – As the organization behind the GRAMMY® Awards, The Recording Academy® hasbeen dedicated to honoring achievements in the recording arts for more than 50 years. In preparation for the upcoming 57th Annual GRAMMY Awards ceremonies, the Academy equipped its listening rooms with HARMAN's JBL Professional 3 Series and new 7 Series studio monitors, for critical listening in the 2015 GRAMMY Awards screening sessions.
The monitors were used for a diverse range of material, from rock to classical to jazz to movie soundtracks, all situations requiring timbral accuracy, wide dynamic range and detailed imaging. The loudspeakers had to be pleasant to listen to for long periods of time, without inducing listener fatigue. An innovative acoustic technology originally developed for use in JBL's flagship M2 Master Reference Monitor, the Image Control waveguide is responsible for the 3 and 7 Series detailed imaging, and neutral in-room response, allowing an accurate presentation to be experienced by all listeners in the room. "The Image Control Waveguide plays a big part in ensuring accuracy and an engaging listening experience in a broad range of environments," said Peter Chaikin, JBL Professional Sr. Manager, Recording And Broadcast Marketing.
Configuring a playback system for surround sound sessions in a 55-foot by 29-foot conference room is particularly challenging. For this session, seven of JBL's new 708i Master Reference Monitors were arranged in a 7.1 configuration, powered by a single Crown DCi 8300 amplifier and individually tuned to the room using HARMAN's BSS Soundweb London BLU800 processor. With the 708i's broad-range response from 36 kHz to 34 Hz, no bass management was employed. Two 12-inch LSR6312SP Powered Studio Subwoofers were used to reproduce the LFE Low Frequency Effects Channel. JBL Synthesis SDP45 surround sound processor was used to monitor material submitted in Blu-Ray, DVD, and SACD high-resolution multichannel formats.
HARMAN (www.harman.com) designs, manufactures and markets premier audio, visual, infotainment and enterprise automation solutions for the automotive, consumer and professional markets. With leading brands including AKG®, Harman Kardon®, Infinity®, JBL®, Lexicon® , Mark Levinson ® and Revel®, the Company is admired by audiophiles, musicians and the entertainment venues where they perform. More than 25 million automobiles on the road today are equipped with HARMAN audio and infotainment systems. HARMAN has a workforce of approximately 17,600 people across the Americas, Europe, and Asia and reported sales of $5.9 billion during the last 12 months ended December 31, 2014.